Ashen "Empire" 112 Walnut Guitar Cabinet Enclosure (empty)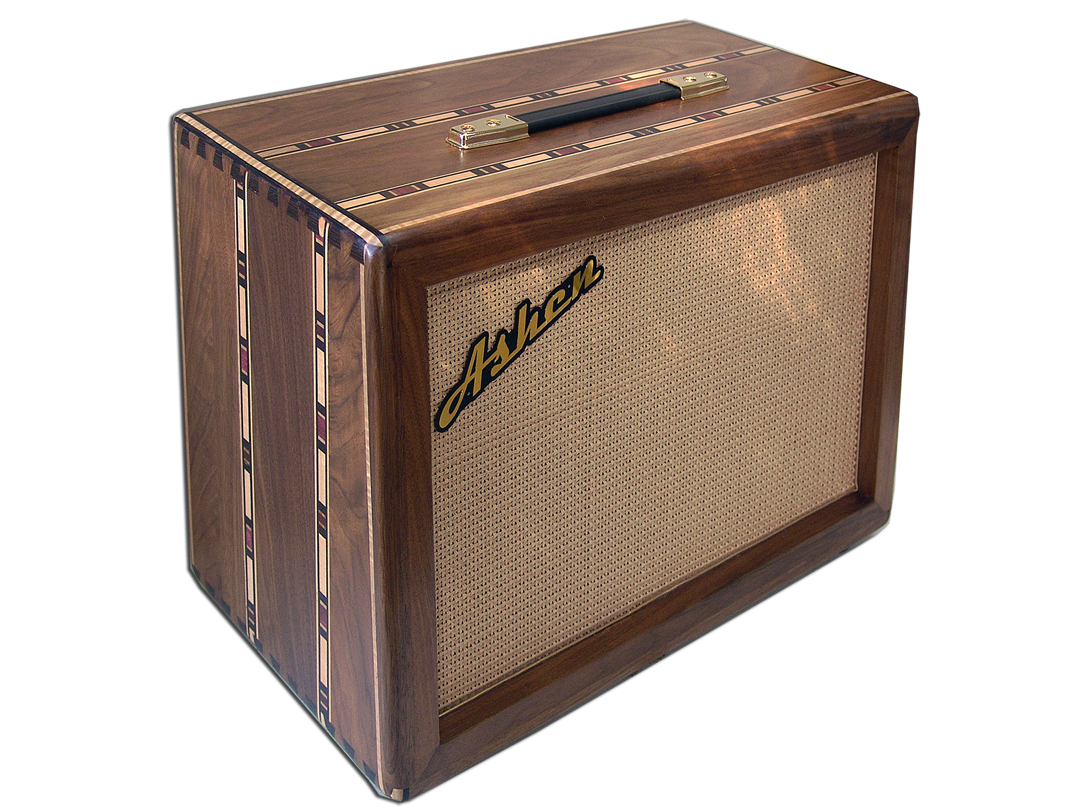 Ashen "Empire" 112 Walnut Guitar Cabinet Enclosure (empty)
We accept orders for Ashen "Empire" 112 Custom Hand Made Guitar Cabinet Enclosure empty (no speaker loaded), slanted baffle.

This beautiful enclosure was handcrafted out of natural walnut layered over pine (for reduced weight) with inlay using 4 kinds of natural wood (no staining, just original colors) including exotic to create the unique look and feeling. Back panel is made consisting of three parts so you can slect any open/closed back depending on your preference.
We invested a lot of designing and labor time to create the cabinet and we hope you can appreciate its beauty making this cabinet so unique and special. This cabinet deserves to be a collection piece.
We installed the signature grill cloth with piping. The cabinet comes with speaker wiring and mounting hardware so all you'll need is to install your favorite woofer, connect the cabinet to your amplifier head and have fun!

We use natural wood for our cabinets because of its few advantages that we believe are important. First, is that natural wood is void-free (comparing to plywood) which will improve the cabinet's resonance. Second is that the nicely dried pine is lighter than average birch plywood. The third advantage which we appreciate a lot is the natural beauty.
You will own a unique professionally designed handcrafted cabinet.
We hope you will feel all our love and devotion we invest in each and every cabinet we've built.
We can offer few variants of speakers to install into the cabinet (at additional charge). Please contact us for more information.
Specifications:
Construction: natural wood, dovetailed joints
Hardware: Luxury rubber handle, Jack connector,
speaker wiring included
rubber feet
Dimensions: 15" W x 21" H x 12" D
Weight: 17.3 lbs
Production time is 3-4 weeks

Please don't hesitate to contact us with your questions.
Thank you.
sold out