Ashen "Caesar" 212 Custom Guitar Cabinet Aged Walnut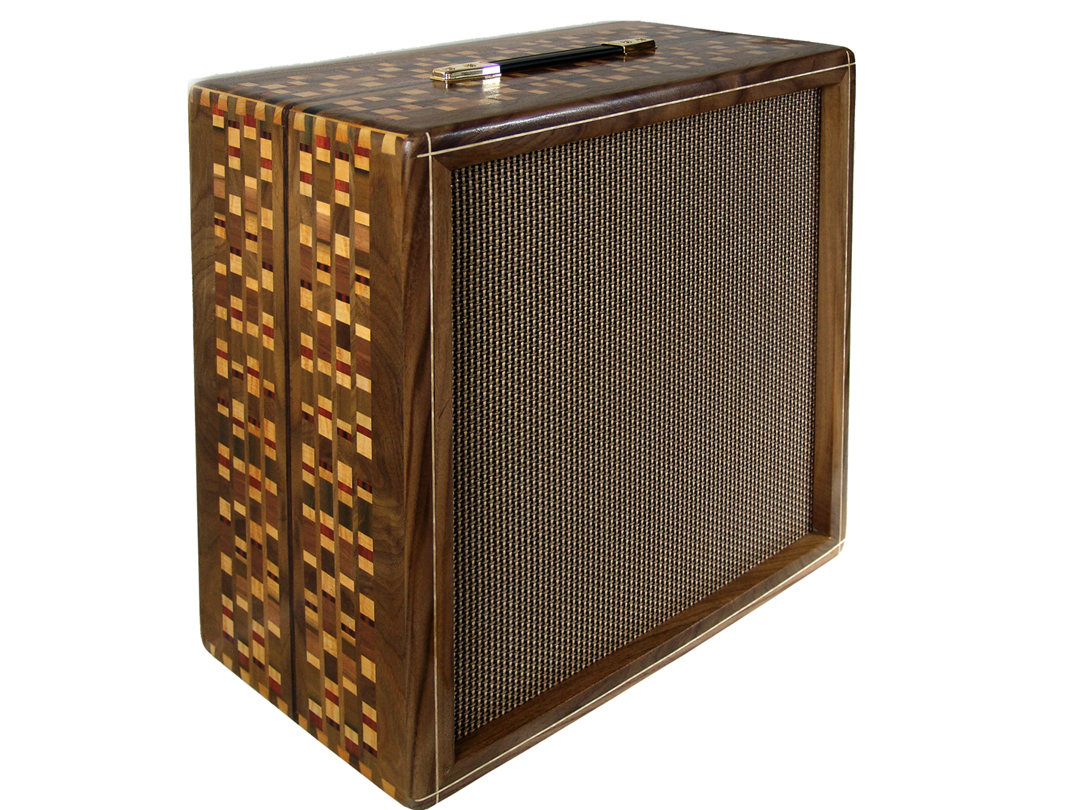 Ashen "Caesar" 212 Custom Guitar Cabinet Aged Walnut
Ashen "Caesar" 212 Custom Hand Made Guitar Cabinet

We crafted this beautiful walnut over pine enclosure with insertion of different kinds of hardwood to create the unique aged look and feeling.
We installed the signature grill cloth. Back panel consists of three parts allowing you to select different open-closed back options depending on your current sound priorities.
All our enclosures are made with finger joints making them sturdy, with plywood front baffle and back jack input connector so all you will need to do is just to connect it to your head and have fun.
We installed pair of well known Celestion Vintage 30s into the beautiful handmade custom enclosure.
It all ended up in the the unique collection quality luxury cabinet that will benefit any room or stage you place it.
Each speaker (60 Watts at 16 Ohms) produces fullbodied sound with clear highs, convincing lows and excellent midrange definition. Whether you're playing out live or recording in the studio this cabinet will give you the performance you've been looking for.
We hope you will feel all our love and devotion we invest in each and every cabinet we've built.
Cabinet Specifications:
Speakers: 2 x13" Celestion Vintage 30 speakers

Power Handling: 120 Watt total

Cabinet Impedance: 8 Ohms

Enclosure: Custom handmade wood enclosure with dovetail joints

Dimensions: 22" W x 22" H x 11" D

Weight: 41 lbs

Made in CA, USA

Please don't hesitate to contact us with your questions.
Thank you.
sold out