Ashen "Emerald" 210 Custom Guitar Cabinet Birdseye Maple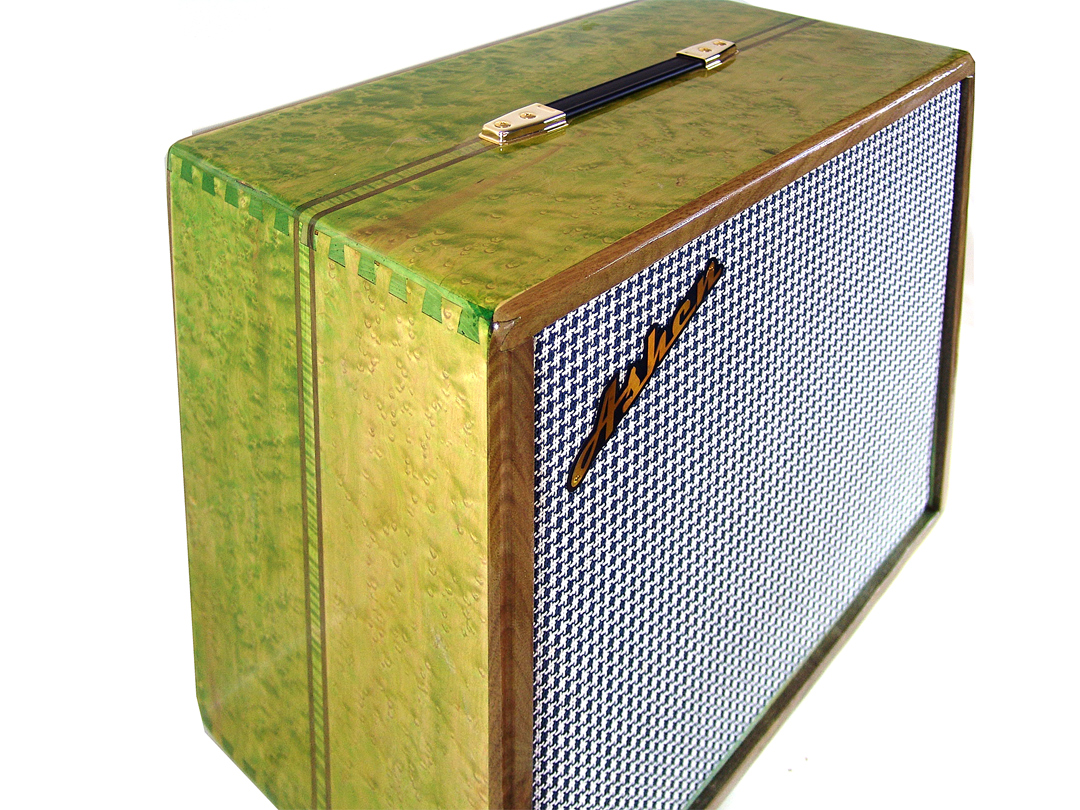 Ashen "Emerald" 210 Custom Guitar Cabinet Birdseye Maple
For sale is our new Ashen "Emerald" 210 Custom Guitar Cabinet

We built this beautiful handmade custom birdseye maple enclosure with walnut inserts and added this amzing festive emerald color. The back panel consists of 2 pieces to allow you adjust tone according to the current situation from sealed back to partially/full open back.
We made this cabinet beautiful and sturdy with dovetial joints. Having 12" depth and size it produces convincing and tight low frequencies along with clear highls and mids. Intalled into the cabinet are two Ashen Special Design 10" guitar speakers each of which (80 Watts at 16 Ohms) produces fullbodied sound with clear highs, convincing lows and excellent midrange definition. Whether you're playing out live or recording in the studio this cabinet will give you the performance you've been looking for.
We hope you will feel all our love and devotion we invest in each and every cabinet we've built.
Cabinet Specifications:
Enclosure: Custom handmade Birdeye Maple over pine

Speakers: 2 x10" Ashen Special Design custom-voiced speakers

Power Handling: 160 Watt total

Cabinet Impedance: 8 Ohm

Dimensions: 21.5" W x 20" H x 12" D

Weight: 32 lbs

Made in CA, USA

Please don't hesitate to contact us with your questions.
Thank you.