Ashen "Pharaoh" 115 Custom Guitar Cabinet JBL D130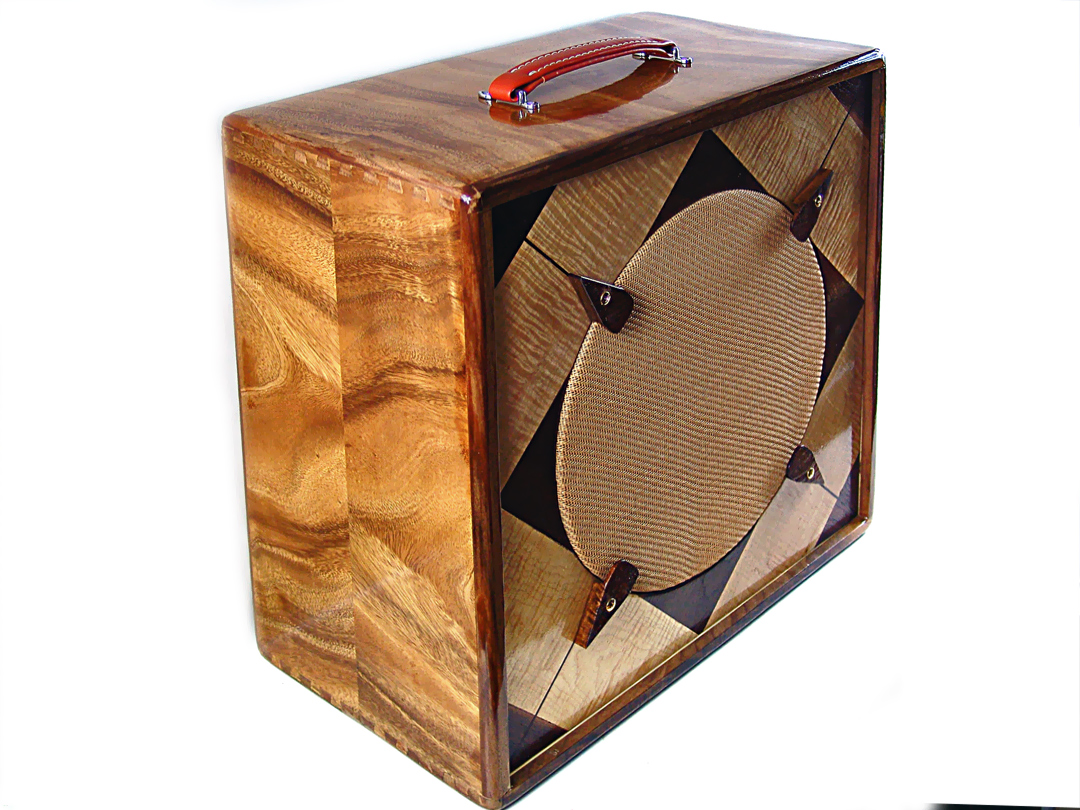 Ashen "Pharaoh" 115 Custom Guitar Cabinet JBL D130
Ashen "Pharaoh" 115 Custom Hand Made Guitar Cabinet loaded with JBL D130.

We crafted this beautiful figured Sapele tonewood over pine enclosure with layered hardwoods over plywood on custom designed baffle to create the unique aged look and feeling. You will own a very unique collection quality product that deserves to be a family treasure that will be passed on to the next generations. This cabinet can also be a valuable gift that will be remembered forewer.
Back panel consists of three parts allowing you to select different open-closed back options depending on your current sound priorities.
All our enclosures are made with finger joints making them sturdy, with plywood front baffle and back jack input connector so all you will need to do is just to connect it to your head and have fun.
We installed famous among a seasoned musicians JBL D130 vintage speaker to give you that well known powerful sound. As its designer Harry Avant wrote about it, "You should find that about 20 to 30 watts into one of these in a proper sized enclsure will drive you out of the room... The D-130 was/is an effective speaker. It doesn't need a lot of input to get a lot out."
This amazing sounding cabinet will benefit any room or stage you place it in and will inspire you for playing more and more. Whether you're playing out live or recording in the studio this cabinet will give you the performance you've been looking for.
We hope you will feel all our love and devotion we invest in each and every cabinet we've built.
Cabinet Specifications:
Speaker: 1 x 15" JBL D130

Power Handling: 25 W RMS (50 W continuous)

Cabinet Impedance: 16 Ohms

Enclosure: Custom handmade wood enclosure with dovetail joints

Dimensions: 20" W x 20-1/4" H x 11" D

Weight: 36 lbs

Made in CA, USA

Please don't hesitate to contact us with your questions.
Thank you.
sold out